DINE. REWARD. REDEEM.

$1 spent = 1 point
300 points = $25 reward
Make every bite more rewarding with Preferred Guest, our nationwide loyalty program that converts your check balance (pre-tax) to points redeemable at any of our Tavistock Restaurant Collection locations.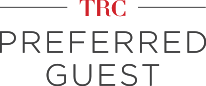 Already a member?
New Members
Don't forget to register your card so you can receive points towards rewards.
Existing Members
Login to track your points or edit your account information.
Submit a Points Request
Please email our Preferred Guest team with any questions or concerns at preferredguest@tavistockrestaurants.com or call (800) 424-2753.
Terms & Conditions
Preferred Guest excludes all 75 Freebirds World Burrito locations across 5 states, which operates its own Fanatic Card rewards program. Purchase amounts applied exclude tax and gratuity. Card must be presented at the end of your meal with your method of payment. Points earned may take up to 24 hours to process. Members receive 1 point for every $1 spent when dining à la carte (group dining not included). Upon earning 300 points, a $25 reward credit will be automatically loaded to your membership card. Rewards are valid for one year from the date of issue and must be used in a single transaction of $25 increments. Rewards cannot be used towards the payment of group dining contracted events. Promotional point offers, including double or bonus points, may be subject to restrictions and blackout dates at the Tavistock Restaurant Collection's discretion. Points are not earned when a gift card is redeemed. Points are not earned on gift card purchases made during bonus card promotional campaigns.